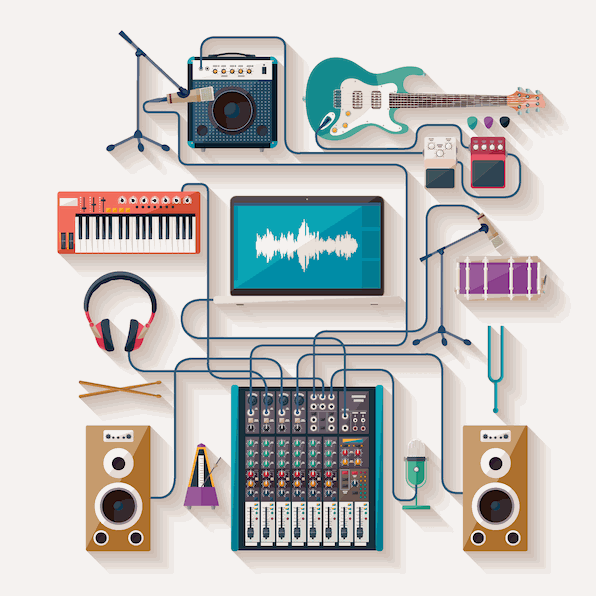 Since our inception, Audality has perfected wireless audio by working with musicians and audiophiles to refine sound quality, range, and robustness of its technology. Now you can offer that same quality wireless in your own products because Audality has built the complete set of components – wireless modules, amplifiers, power conditioning circuits – even mounting brackets and antennas that you need to embed our technology in your products.
Audality OEM offers tier 1 technology plus a comprehensive toolset to move companies to market quickly. We collaborate with you to build and support a solution that is customized for your products -- speakers, SmartTVs, virtual reality and gaming systems, or any other audio application.
Audality OEM has a team of audio and wireless experts that will assist you in engineering your products. Please read this overview of our fool-proof process, which is designed to expertly apply our technology to your products.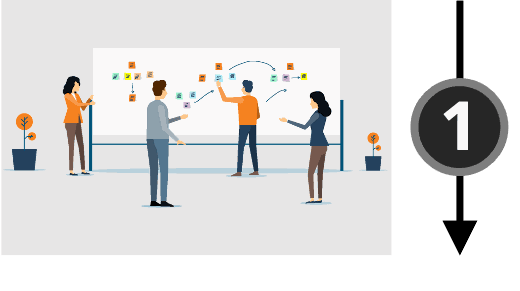 Client Meeting
The Audality OEM team meets with your team to establish which products are most urgent to transform to hi-fi- wireless audio products. Before the meeting, Audality has already researched your product line and done basic market research, so we are ready to talk about your product strategy and vision.
Get the Product Vision
The Audality OEM team collaborates with you to formulate a vision for the final manifestation of each product based on our earlier discussions. We identify requirements and goals for the product, including functional and physical design expectations.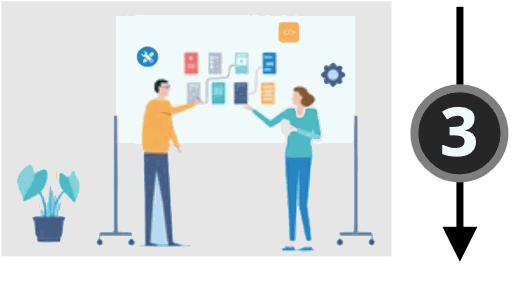 Sketch Out Ideas
The Audality OEM team sketches out solutions that leverage the components Audality has designed specifically to ensure high quality sound, high reliability and great mechanical fit with your products. We present the planned OEM solution and explain the rationale behind each technical decision and why they will be successful.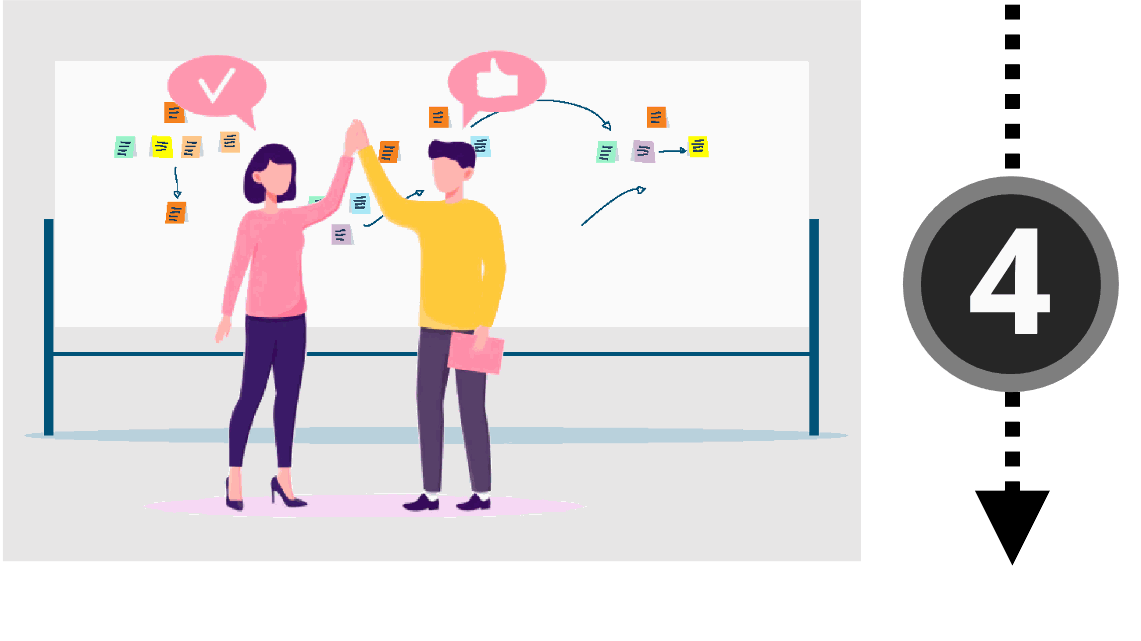 Finalize the Design
The Audality OEM team helps complete the design using our wireless modules and components we have developed to streamline the transformation of your wired audio products (see below). Audality even offers white labeling services to strengthen your brand. The Audality OEM team helps document the final design.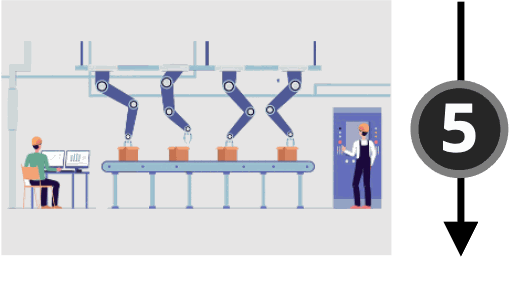 Build the Product
The Audality OEM team helps build a working product based on the solution designs. Sometimes a prototype is built first to let you hear your products and optimize audio quality, wireless performance, and mechanical fit. The Audality OEM team helps build a production-ready model and document the design to ensure high quality results from the production floor.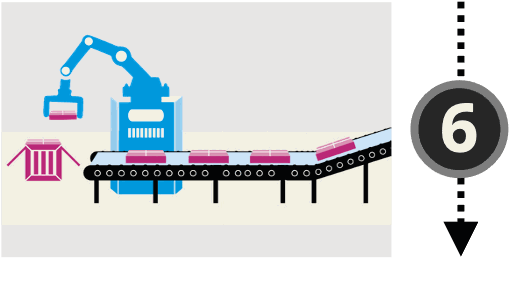 Deliver and Launch
The Audality OEM team helps finalize the OEM solution. Once everything is completed and approved, you're ready to go into production. You roll out your new products with amazing wireless audio built in and impress your customers with the incredible sound of "Connected by Audality".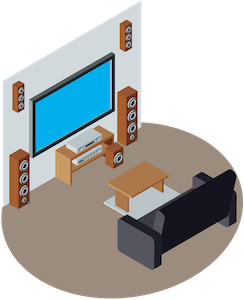 Home Audio
Streaming media like Spotify, Tidal, and Amazon Music HD exceed one billion subscribers. Audality wireless audio enables uncompressed 24-bit transmission of HD audio to multiple speakers without a Wi-Fi network and up to 100 meters apart. Our receivers are so power efficient they can run on batteries for days on a single charge.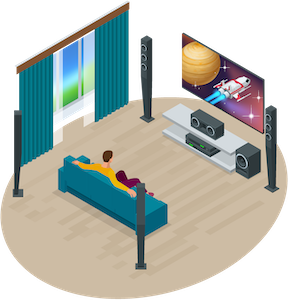 Home Theater
Audality has the only wireless audio technology that can transmit up to 16 uncompressed audio channels (enough for 7.2.4 surround). All of our wireless modules are so power efficient they can run on batteries for days on a single charge, so you can build home theater equipment for the outdoors.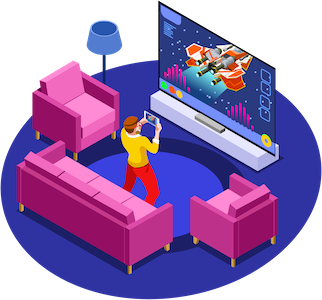 Gaming/Virtual Reality
Audality's wireless audio technology enables wireless headsets that give gamers a combined headphone/microphone with high quality sound, low latency, and incredible range. Create wireless gaming headsets with uncompressed 24-bit audio with 100 meters of range with incredible battery life.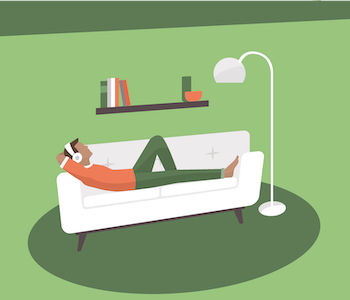 Headphones
Audality wireless audio technology enables high fidelity battery-powered headphones with which you can wirelessly connect up to four headphones to the same source. By embedding our wireless receiver in the headband or ear piece you can have uncompressed 24-bit audio with up to 100 meters of range with incredible battery life.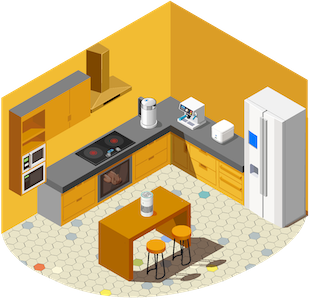 Smart Appliances
Audality wireless audio technology can turn any appliance into a home audio portal without bogging down the home Wi-Fi network. Our wireless system instantly sets up its own network without Wi-Fi or Bluetooth. Music that streams to the smart appliance on Wi-Fi is transmitted via our WiC® wireless in high-fidelity over long distances.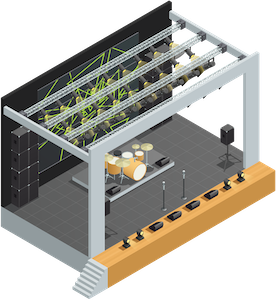 Professional Audio
Audality wireless audio technology enables professional audio applications like wireless high-powered PA speakers, battery powered wireless mixers, studio headphones, wireless microphones, and more. Our flexible programming and configuration options mean you have complete control over your products' features.