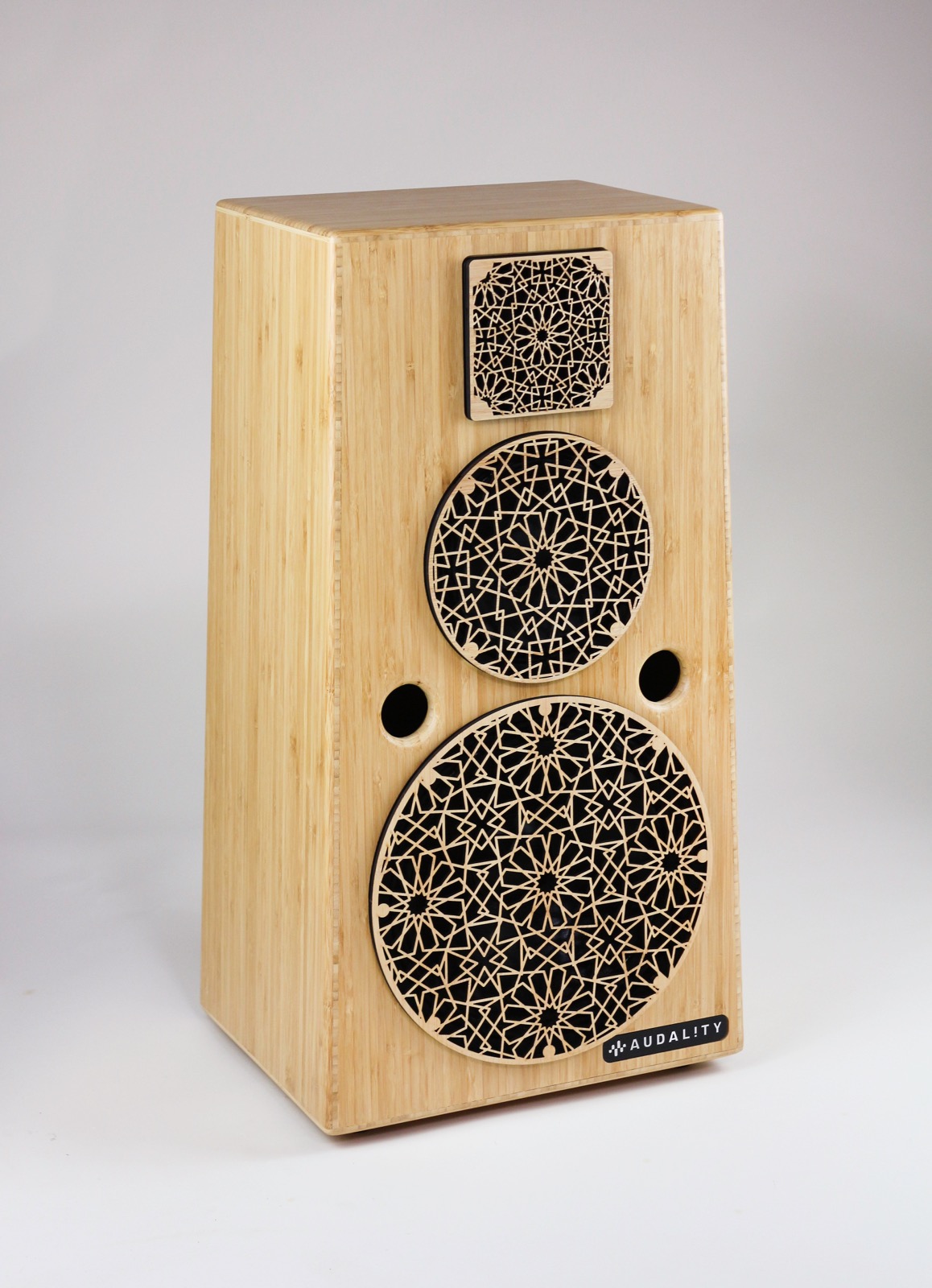 INTRODUCING THE AUDALITY S7
---
Built with Superior WiC® Wireless Technology
Audality WiC® wireless technology goes beyond the limits of traditional wireless audio to bring you the only technology that delivers consistently exceptional HD sound AND unsurpassed functionality. It's the audio solution you never knew you needed. The Audality S7 provides all the functionality needed in a high-fidelity home audio system, with no need for external receivers, tuners, and amplifiers. We give you the Audality S7, the first ever truly wireless audiophile sound system.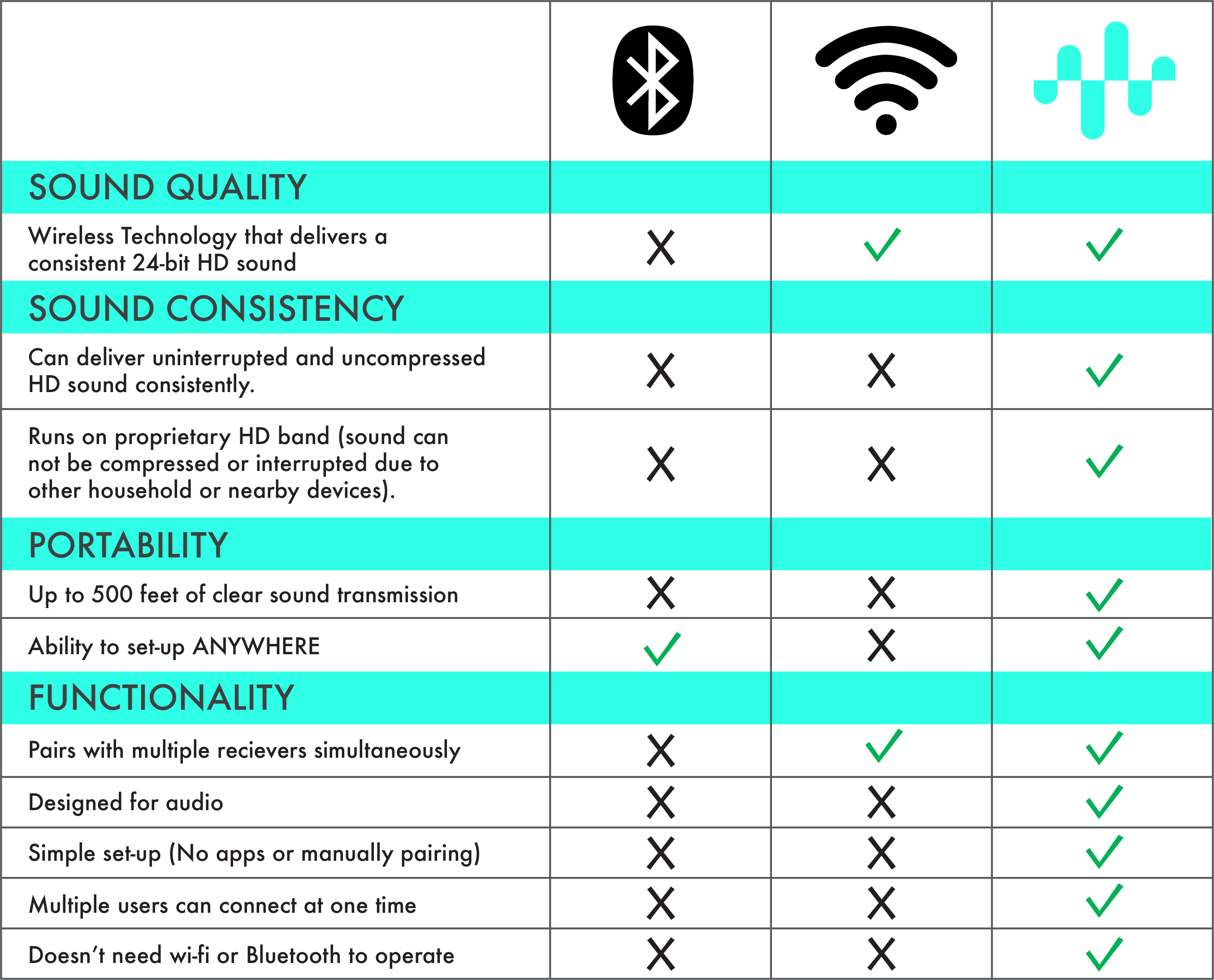 NOT BLUETOOTH. NOT WIFI.
WIC® IS FAR SUPERIOR.
---
When building an true audiophile audio system, the last thing you want to do is ruin your sound with Bluetooth or WiFi. Any dedicated audiophile would cringe at the thought of it. Audality's patented WiC® wireless audio technology is the first and only solution to deliver consistent, uncompressed HD sound -- no more low-quality sound, no more interrupted and dropped audio! Now you can enjoy the perks of wireless, in a true high-definition stereo speaker.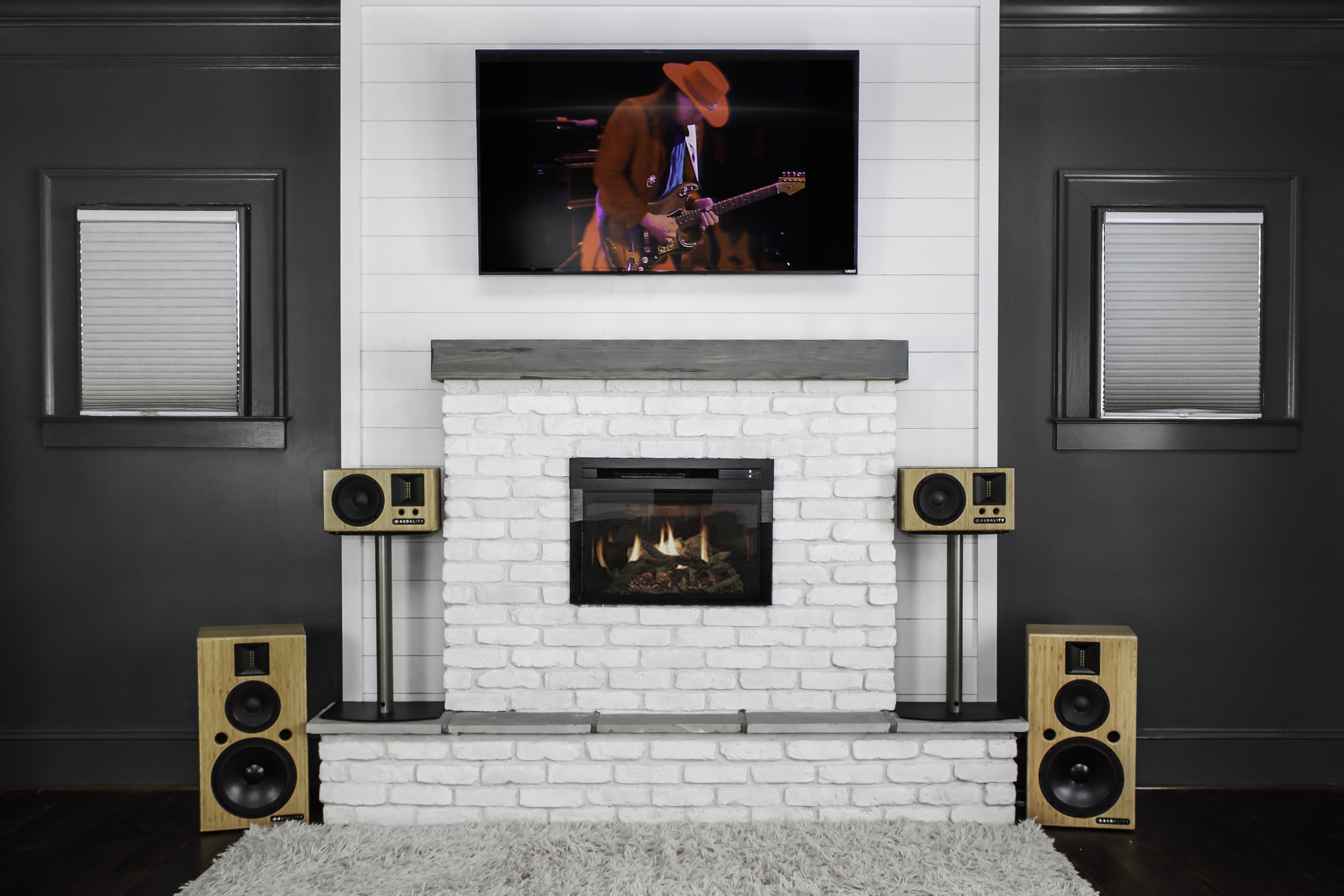 engineered to perfection
---
Our engineers are dedicated to creating the most true to life sound possible. The Audality S7 wireless speaker delivers crystal-clear HD audio, so crisp it will sound like the artist is in the room with you. Each component has been hand-selected for the highest performance possible.
The S7 has caught the eye of producers and sound engineers who are using it as not only a home audio speaker, but as a studio monitor. A sound so pristine, artists want to hear their own music played through it.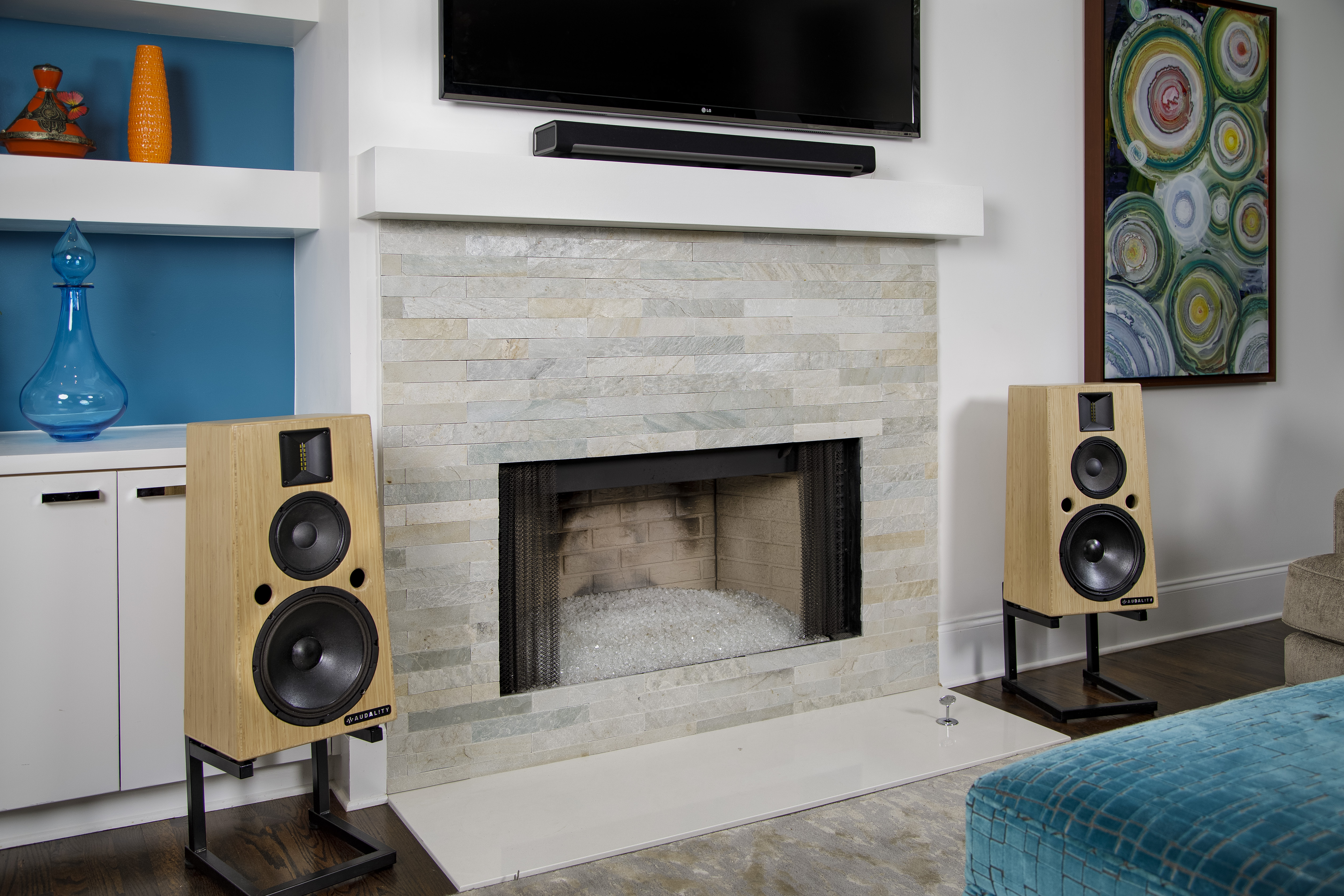 extremely simple set-up
---
Audality's WiC® wireless audio technology is simple. No pairing, no apps, no complicated set-ups. Simply turn on your transmitter and your S7 Wireless Speaker, then enjoy. At a minimum, Bluetooth and Wi-Fi require users to pair devices via codes and/or settings updates. For additional features, consumers are then required to download apps, create accounts, and pair the apps. With Audality, once a transmitter and S7 Wireless Speaker are powered on, they automatically pair with no additional steps.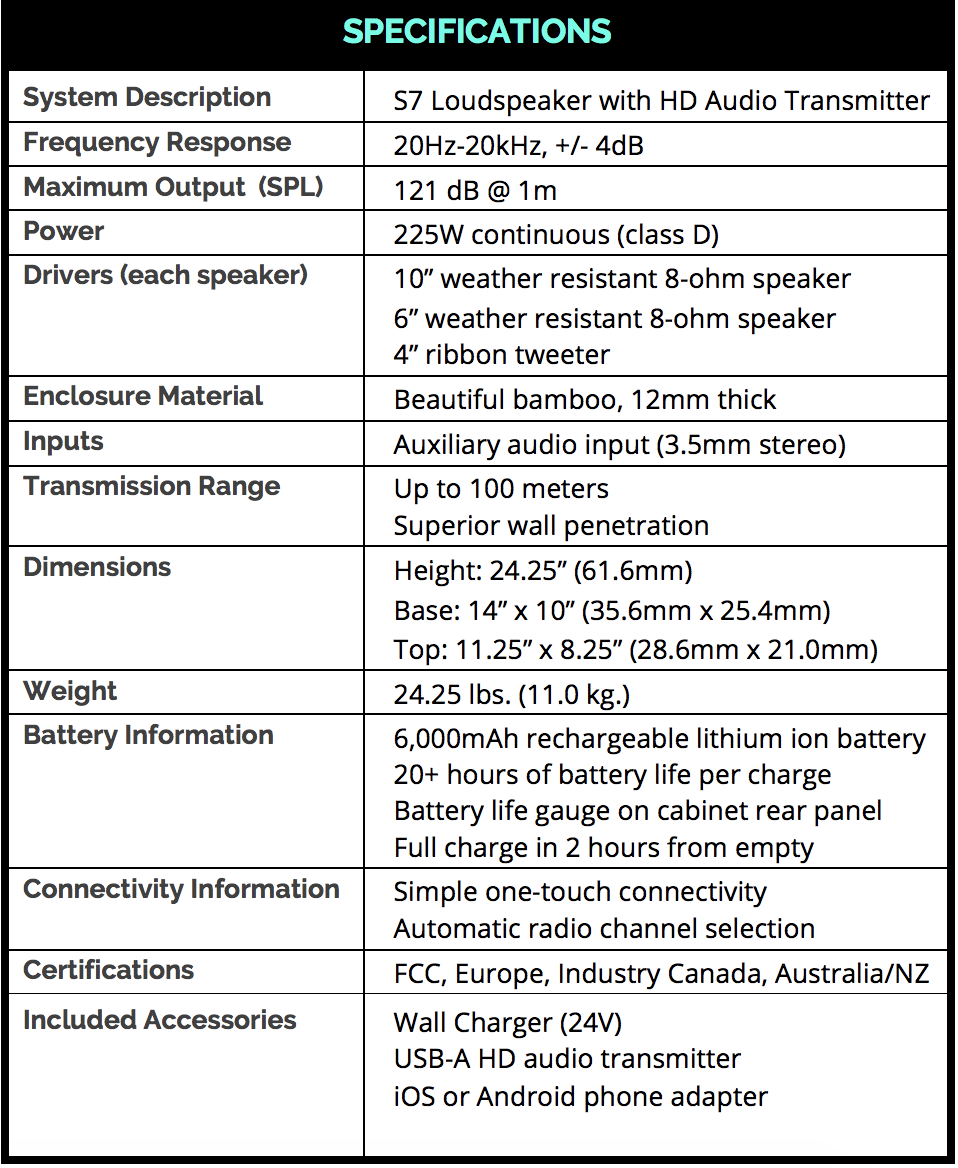 Sophisticated technology, made simple
Audality wireless technology provides all the functionality needed in a high-fidelity home audio system, with a quick and simple set up. Simply turn on your speaker, pair with the transmitter, and enjoy consistent HD sound on up to four speakers, no Bluetooth or Wi-Fi needed.
Extremely portable and unbeatable battery life
Audality high-quality Class-D amplifiers create the purest sound quality in a highly efficient package for portable, longlasting battery operation. The audio quality from our amplifiers is unmistakably superior to any wireless speaker you've ever heard. They deliver true audiophile sound quality without the astronomical price tag.
Hand-crafted to Perfection
Our home audio speakers are hand-crafted out of bamboo for a beautiful, natural cabinet that looks amazing with any decor. You'll want to display them prominently like a piece of art.
Environmentally Friendly and Sustainable
Audality is committed to creating sustainable and environmentally friendly products. Audality speaker cabinets are manufactured from bamboo, and our amplifiers are up to four times as efficient as other amplifiers, so they run for hours, even days, on a single charge.
"Audality is all about the sonic," says Wonda. "When I got my first set of Audality speakers I was super excited and impressed with the sound, design and technology. It's not loud – just sonic, clean and pure. It's nothing like any other product I've used on the market. The sonic is the key for me. And, Audality has it."
If you have questions that we haven't answered, please fill out the form below and hit Send. One of our experts will contact you promptly.