WIRELESS AUDIO Transmitters
---
Our wireless audio devices are ready to use out-of-the-box with WiC compatible speakers and receiver modules. You can pair them with wireless speakers from our partners, or design your own speakers with one of our wireless audio modules - and our engineering team will help you with that.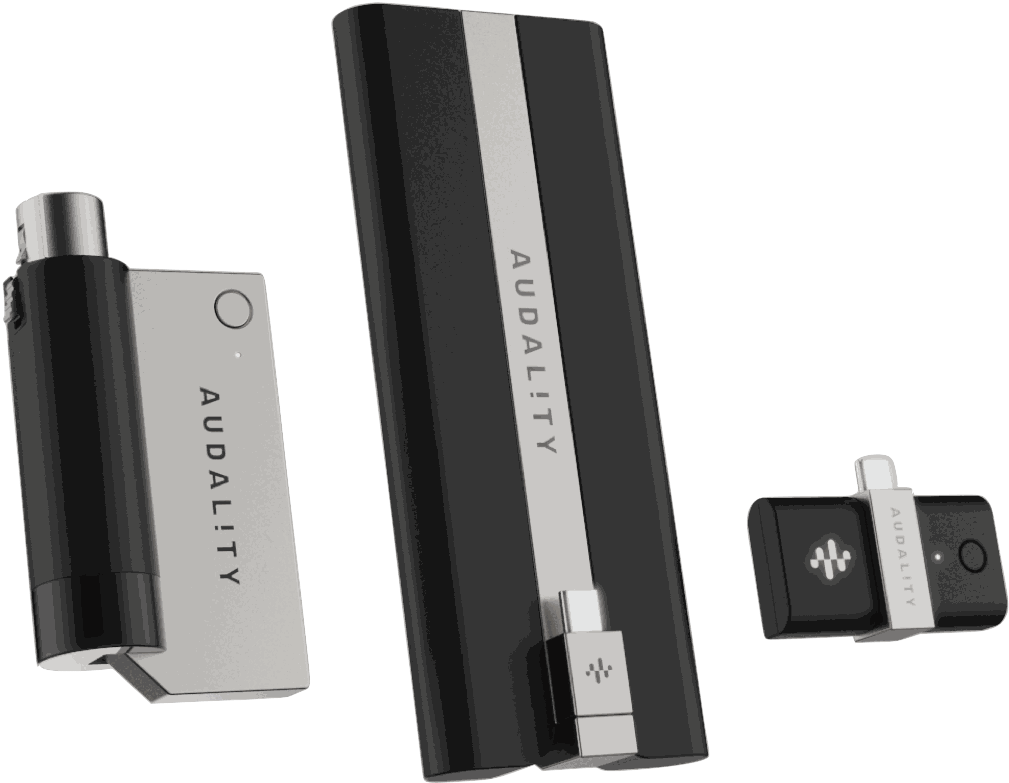 WiC Wireless Microphone Adapter
---
The WiC Wireless Microphone Adapter turns a wired microphone into a WiC ® compatible wireless microphone with exceptional wireless audio sound quality and range. Unlike Bluetooth microphones it can connect to up to four wireless speakers at the same time.
It plugs right into a standard XLR microphone. Not only that, it has a 3.5mm jack input so you can play music through it - while you are using the microphone or even when it is not plugged into the mic.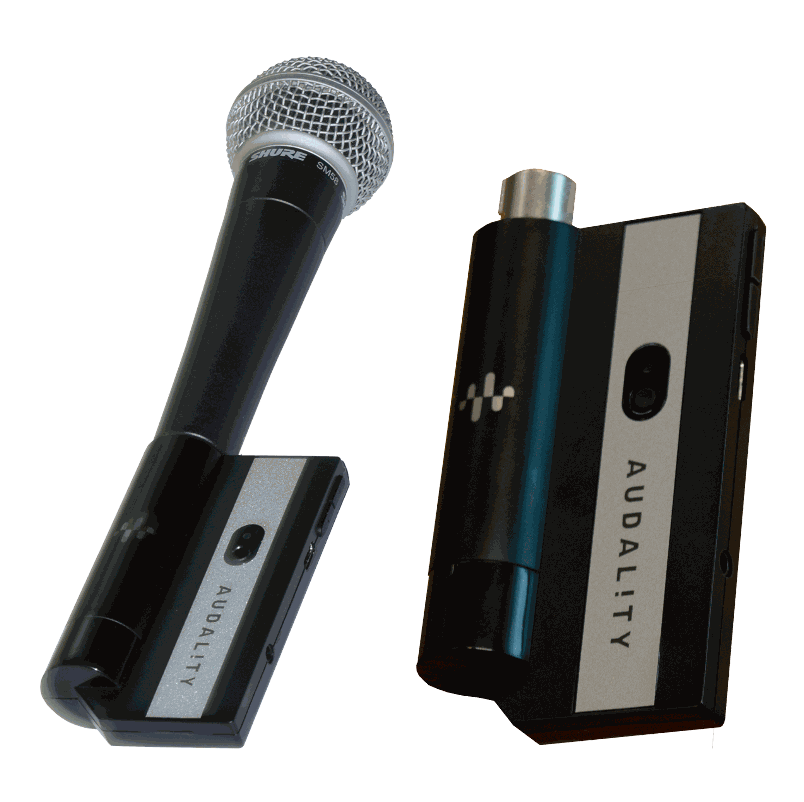 WiC USB Audio Transmitter
---
The USB Audio Transmitter accepts audio from a USB audio source and sends it to WiC compatible speakers or receivers.
It works not only with phones, but computers, tablets and other devices with a USB-C connector. The USB Audio Transmitter plugs right into your phone or computer. The connector swivels to allow access to other USB ports when it's plugged into your computer.