Wireless turntable Case Study
---
How a turntable company used Audality WiC® wireless audio technology to deliver Hi-Fi audio from its turntable to WiC® compatible wireless speakers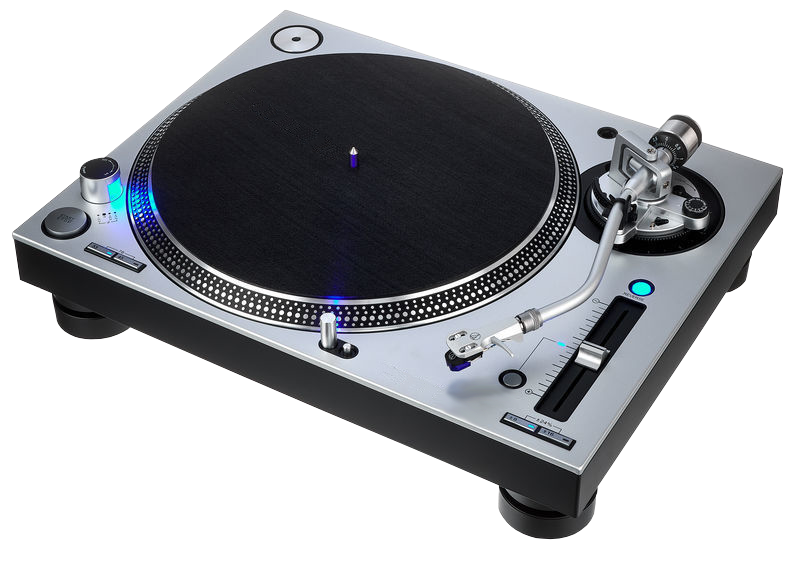 Overview
Vinyl has made a comeback in recent years, and in 2020, for the first time in many years, even surpassed CD sales. With vinyl's renewed popularity, the offerings of new turntables have exploded. Some companies attempted to marry the warm sound of vinyl to the convenience of wireless by embedding Bluetooth in their products. Unfortunately, much of the warmth of vinyl is eroded by Bluetooth's limited bandwidth and inherent broad-spectrum noise.
One company, which requested anonymity during development (we'll call them "Spin Wireless"), chose Audality's WiC® wireless audio technology to preserve the full spectrum and sonic beauty of vinyl recording. Here, we explain how Spin Wireless incorporated Audality WiC® into its turntable.
Spin Wireless sells its wireless turntable with Audality powered wireless speakers, enabling its customers to play high fidelity audio directly from its turntable to wireless speakers – without a separate amplifier or receiver.
We wanted to bring out the best in the iconic vinyl records across all genres: jazz, classical, classic rock, and Motown. There's no point in taking a top tier turntable and whacking the sound with Bluetooth.
We partnered with Audality because their WiC technology captures every bit of the tone. The turntable can transmit directly to speakers, and at the same time connect to a receiver that plugs into AUX IN on a preamp or amplifier.
Audality's engineering, manufacturing and documentation expertise helped us ramp up the project quickly and effectively.

- Spin Wireless Product Manager
Approach
Architecting the solution
Spin Wireless wanted its wireless transmitter hidden inside the turntable. To accommodate the tiny WiC transmitter, all Spin Wireless had to do is mount the WiC transmitter in the turntable, place the antenna on the back panel, and provide 5DC power.
Integrating the package
Spin Wireless and Audality collaborated on the mechanical design configuration to achieve the best wireless range. Audality also provided engineering help to ensure good power isolation and perfect the sound.
Operating the turntable
When the turntable is turned on, the wireless transmitter also powers up. The transmitter is pre-paired with the speaker that comes with the turntable, but re-pairing (if necessary) is a simple, one-button pairing process that is totally secure. Customers can have up to four speakers connected to the turntable at the same time.
Commercializing the product
Audality provided engineering and documentation support to prepare user guides and technical support materials. Audality provided guidance on manufacturing and assembly to automate the assembly and testing.
Results
6 months
Time to commercial launch
100m
Range in typical operating environment
Conclusion
Delivering a high-fidelity vinyl listening experience used to require an entire suite of hi-fi equipment – preamps, amplifiers, cables, and speakers. By integrating Audality WiC wireless audio technology into a turntable, Spin Wireless is now able to offer hi-fi vinyl with just its turntable and wireless speakers.
Audality has invented the wireless audio technology that can deliver the gold standard of audio quality to multiple speakers with incredible range and portability – WiC is the "last mile" of wireless audio.