S7 Wireless Speaker System
S7 Wireless Speaker System
The S7 Wireless Speaker System is a portable wireless transmitter and speaker combo that lets you play music from your computer or phone directly to up to 4 Audality speakers. Built with Superior WiC® wireless technology, the S7 wireless speaker allows you to take studio quality HD sound anywhere in the world. The S7 speaker has a 10-inch speaker, a 6-inch speaker, and a high quality ribbon tweeter, a built-in 225-watt amplifier, rechargeable lithium-ion battery with enough battery to run for an entire weekend on a single charge.


        There's no better way to listen to music than through Audality's S7 speakers. The sound is crisp, clear and powerful – the way music was meant to be heard.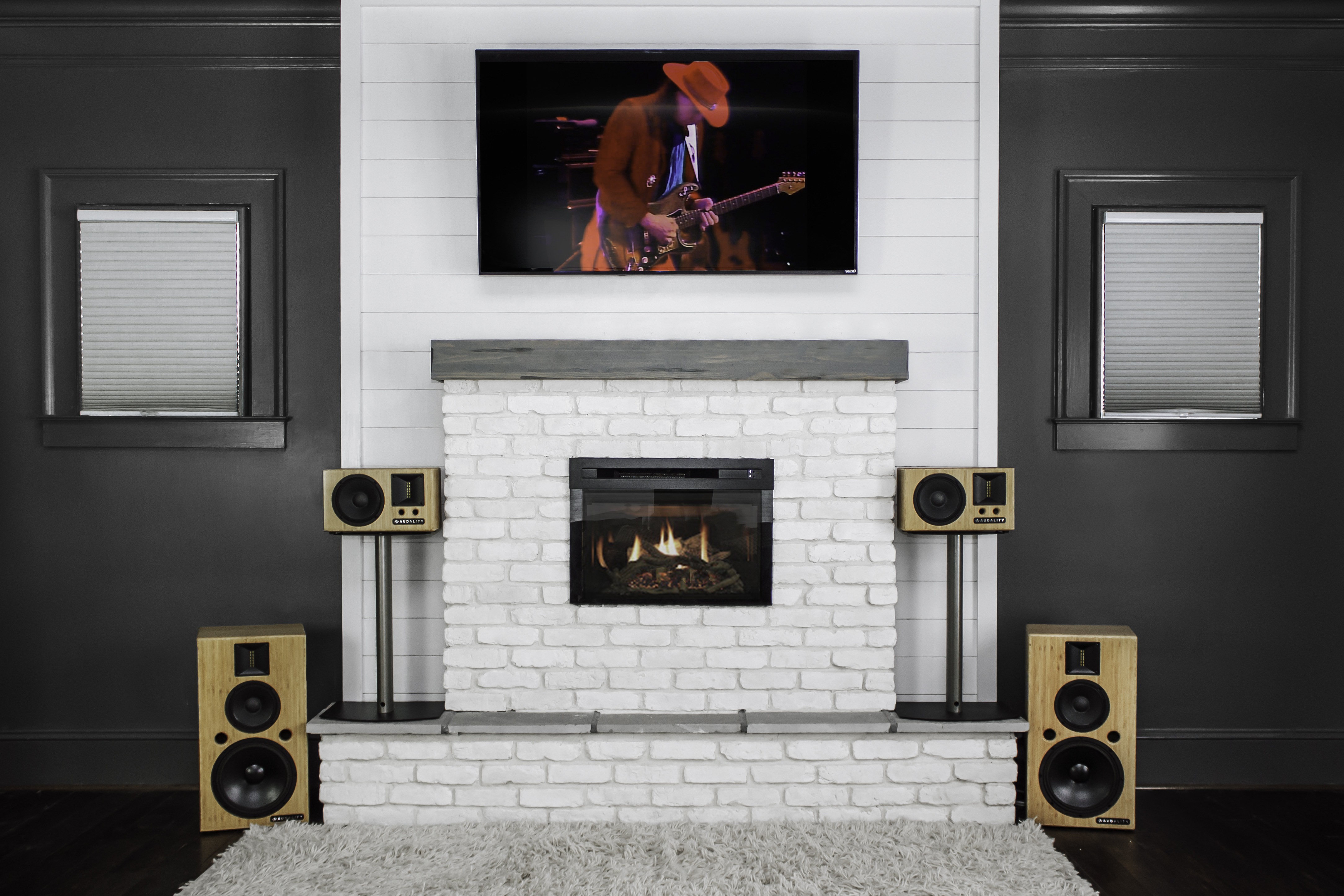 The First Ever Wireless Audiophile Sound System
---
The S7 allows you to immerse yourself in true audiophile sound without the need for external receivers, tuners, and amplifiers. Your entire sound system is built directly into the speaker, creating a truly wireless high-fidelity sound system. Now, you can experience true high-definition stereo audio in any room of your house or studio- within seconds.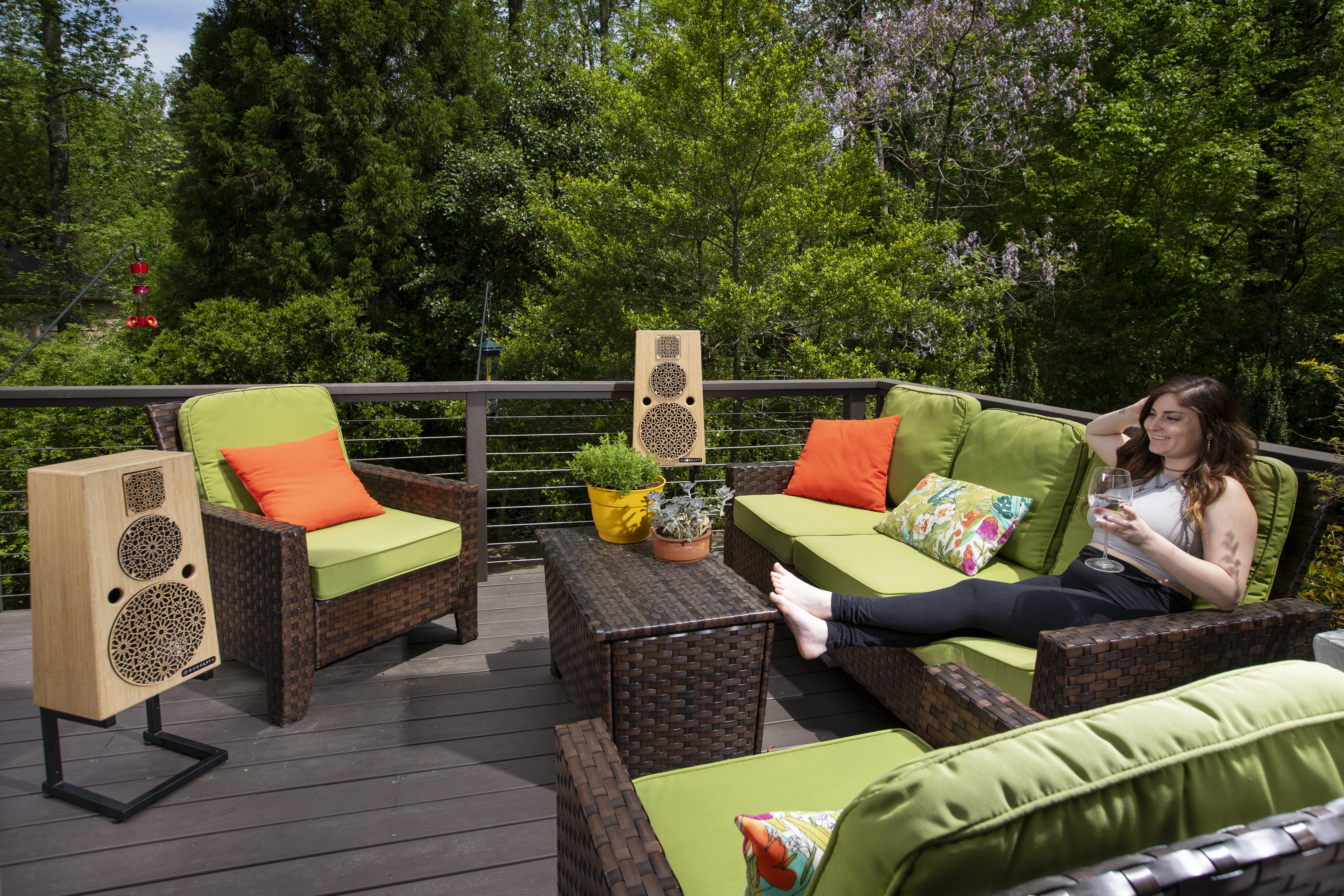 Not Bluetooth. Not wifi. True hd audio.
---
Until now, high-fidelity wireless audio was out of the question. Bluetooth and Wi-Fi simply cannot deliver the HD sound we want and deserve. Audality WiC® Wireless audio is the ONLY wireless audio technology that offers portability and consistent, uncompressed HD sound anywhere in the world.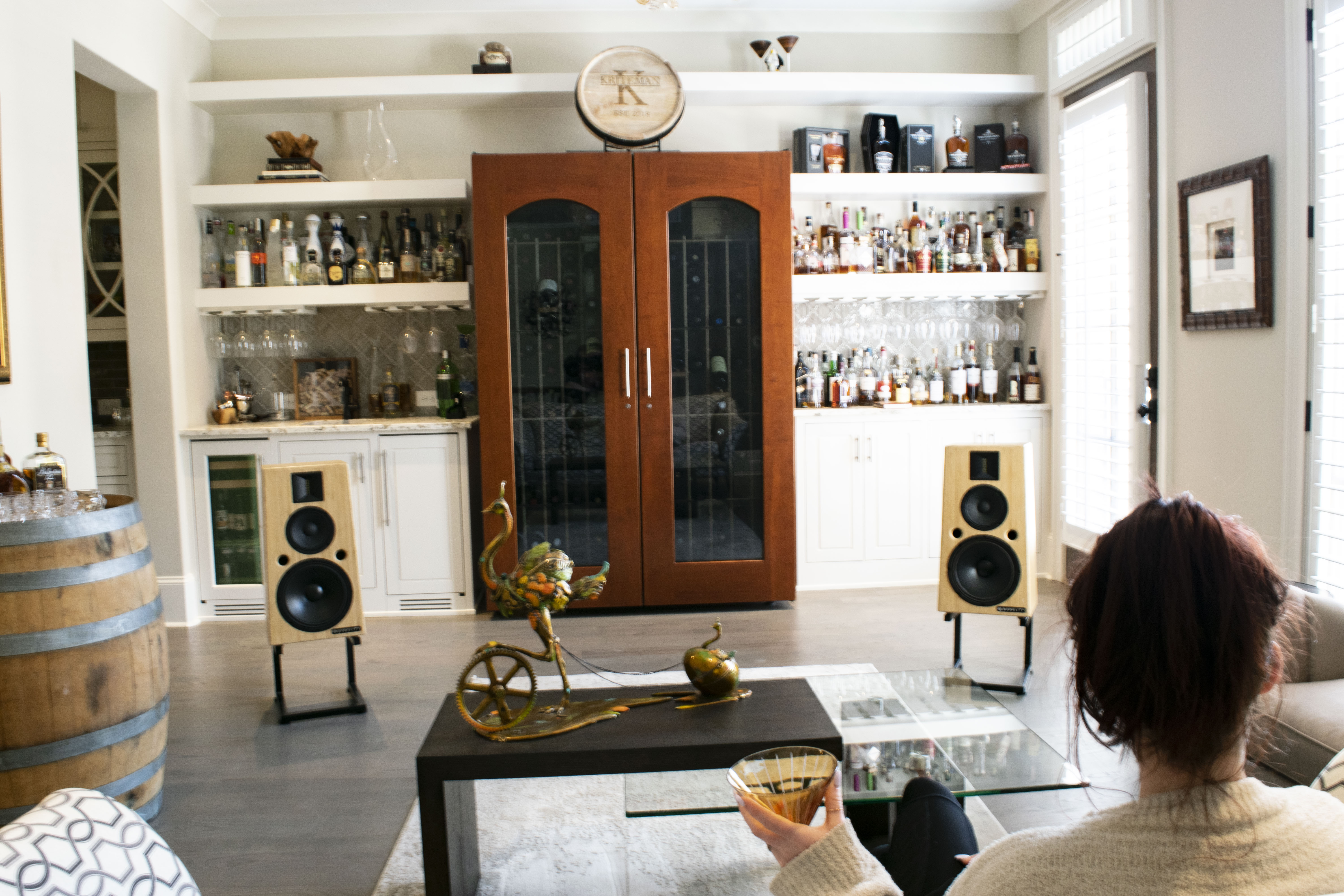 CUSTOM AUDALITY CLASS-D AMPLIFIERS
---
Audality's high-quality Class-D amplifiers create the purest sound quality in a highly efficient package for portable, long-lasting battery operation. The audio quality from our amplifiers is unmistakably superior to any wireless speaker you've ever heard. They deliver true audiophile sound quality without the astronomical price tag.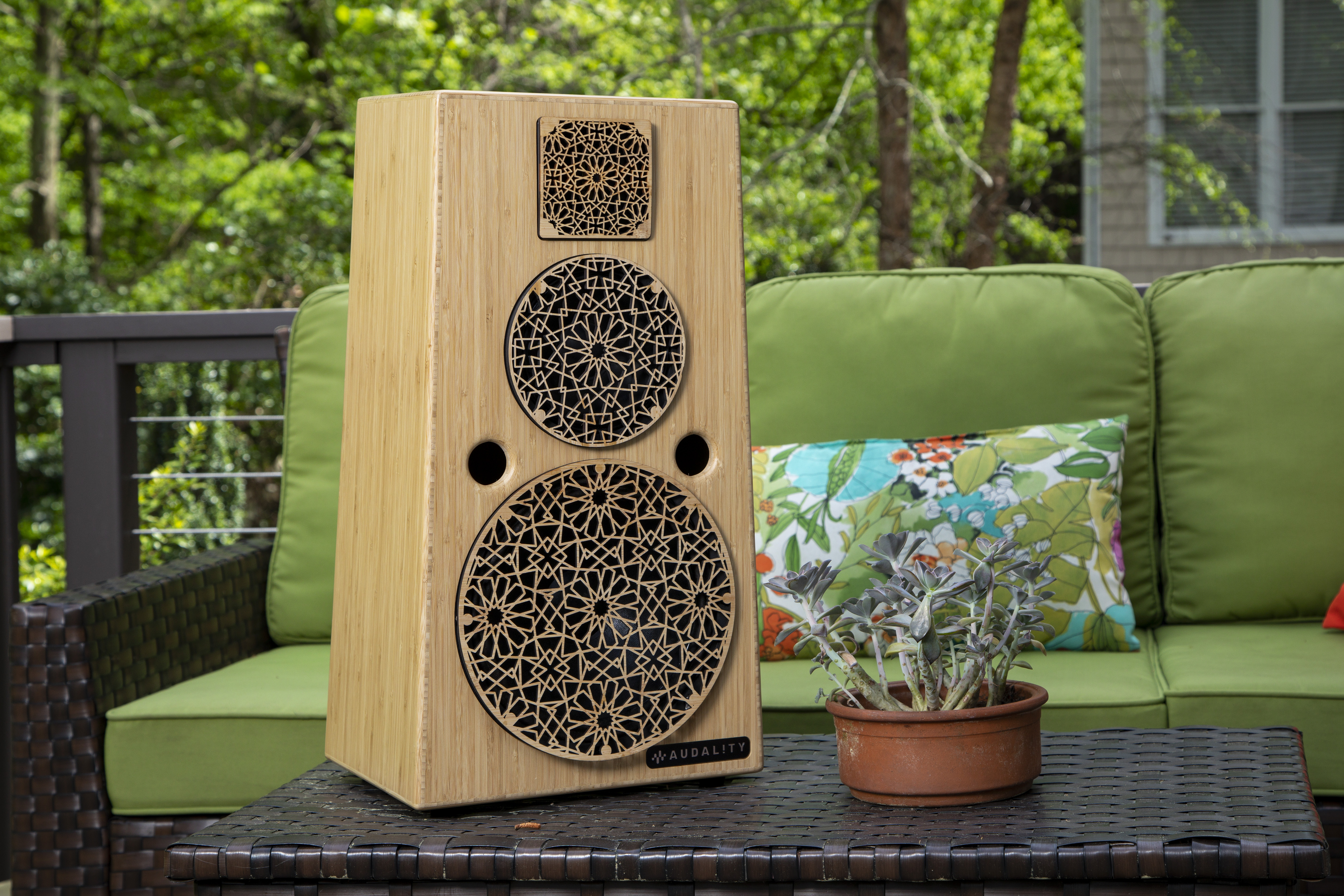 Hand-Crafted To Perfection
---
Audality speakers look as good as they sound. The Audality S7 wireless speaker is hand-crafted out of bamboo for a beautiful, natural cabinet with unique, fine detailing, complete with detachable grill covers made out of the same bamboo. You will want to display them prominently like a piece of art. 
"Audality is all about the sonic," says Wonda. "When I got my first set of Audality speakers I was super excited and impressed with the sound, design and technology. It's not loud – just sonic, clean and pure. It's nothing like any other product I've used on the market. The sonic is the key for me. And, Audality has it."
speaker
one 10-inch speaker
Weather Resistant, 8 Ohm Speakers
one 6-inch speaker
Weather Resistant, 8 Ohm Speakers
one 4" ribbon tweeter
Excellent High Frequency Response
225-watt d-class amplifier
High Output, High Efficiency Amplifier 
stereo hD audio performance
Uncompressed, 24-Bit, HD Audio
frequency response
 20Hz-20kHz, +/- 4dB
3.5mm auxiliary audio input
Standard 2 VRMS Differential Or Single Ended
left/right/both audio channel selector
Can Be A Stereo Speaker Or Left Or Right
power switch
Turn The Speaker On Or Off
battery level gauge
Shows The Percentage Charge Remaining
uSB C port
Supplies Charging Power For USB-Charged Devices
wall charger
24V Wall Power Supply
wireless transmitter
uncompressed HD audio stream
full audio spectrum
Full Audio Frequency Response – 1Hz To 23KHz
operation
Simple One-Touch Connectivity
Pairs Simply And Stays Paired
Automatic Channel Selection
Automatically Finds The Best Radio Connection
Extraordinary Range And Connectivity
Has A Range Of Up To 100 Meters
battery
Green, Rechargeable Lithium Ion
Fast Charging
Charging Time: 2 1/2 Hours
 mechanical
Beautiful Bamboo Cabinet
 Speaker Cabinet Is 14" X 8½" X 6.5"



Certifications
Compliance Worldwide
FCC, Europe, Industry Canada, Australia/NZ
what's in the box
Mobile Phone Adapter
IPhone Or Android (Your Choice)
Specifications
Speaker Bundles

Number of Speakers

1 Speaker

or

2 Speakers
Speaker Specifications - Accessories

Adapter Type

Android

or

iOS
Transmitter Specifications

Transmittter Type

USB Transmitter