S1 Wireless Speaker System
S1 Wireless Speaker System

The S1 Wireless Speaker System is a highly portable, High-Fidelity wireless speaker + transmitter combo that lets you play music from your computer or phone directly to up to 4 Audality speakers. Built with Superior WiC® wireless technology, the S1 wireless speaker allows you to take studio quality HD sound anywhere in the world. The S1 operates on its own as a stereo speaker. When used with additional S1 speakers or other Audality compatible speakers, it can be set up as left or right channel to create a multi-speaker stereo setup.

Scroll down to learn more.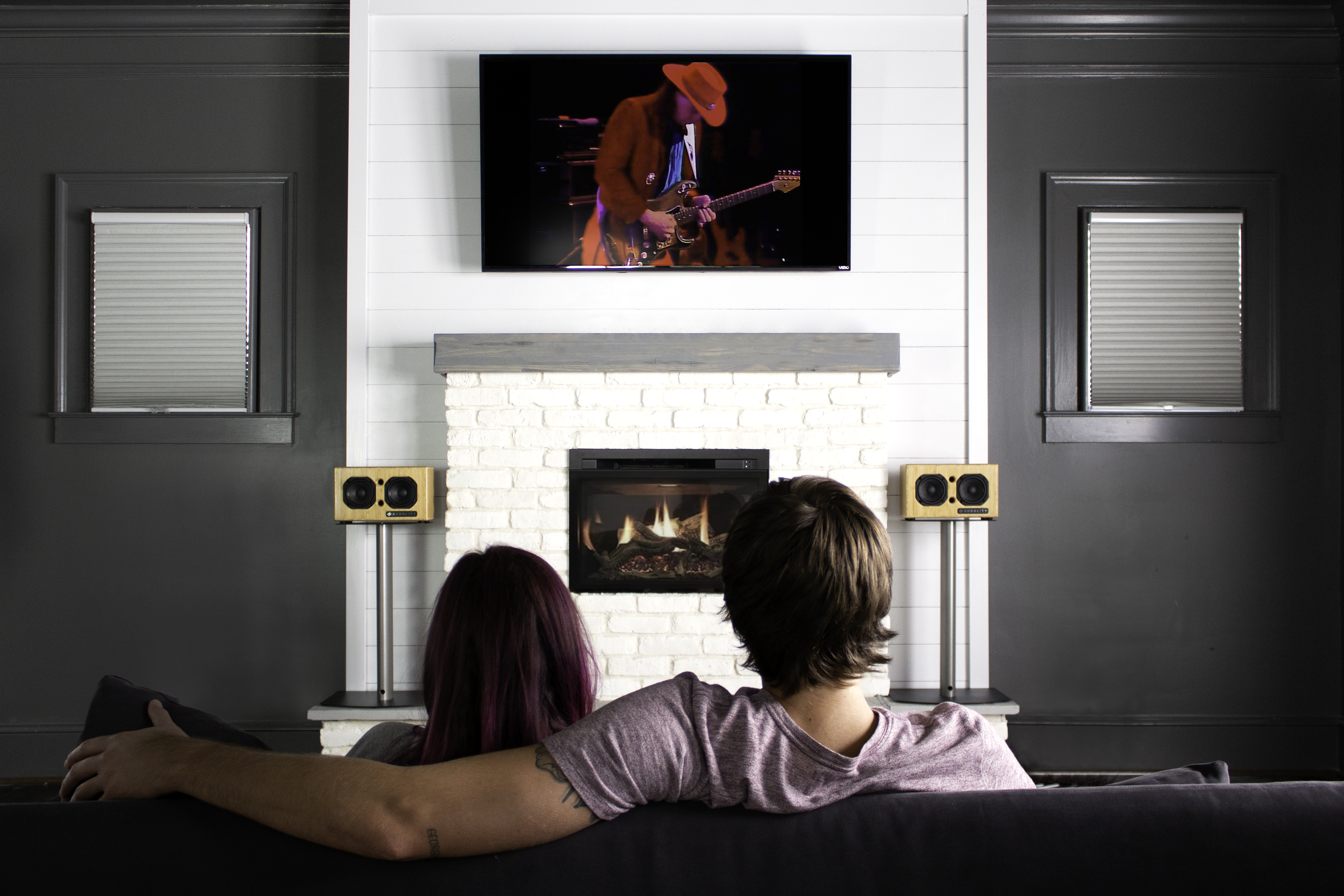 High Fidelity sound, literally anywhere in the world.
It's time to stop settling for Bluetooth or Wifi wireless. You deserve better, which is why Audality created the solution. Audality WiC® Wireless audio is the only audio technology that offers portability AND consistent, uncompressed HD sound anywhere in the world.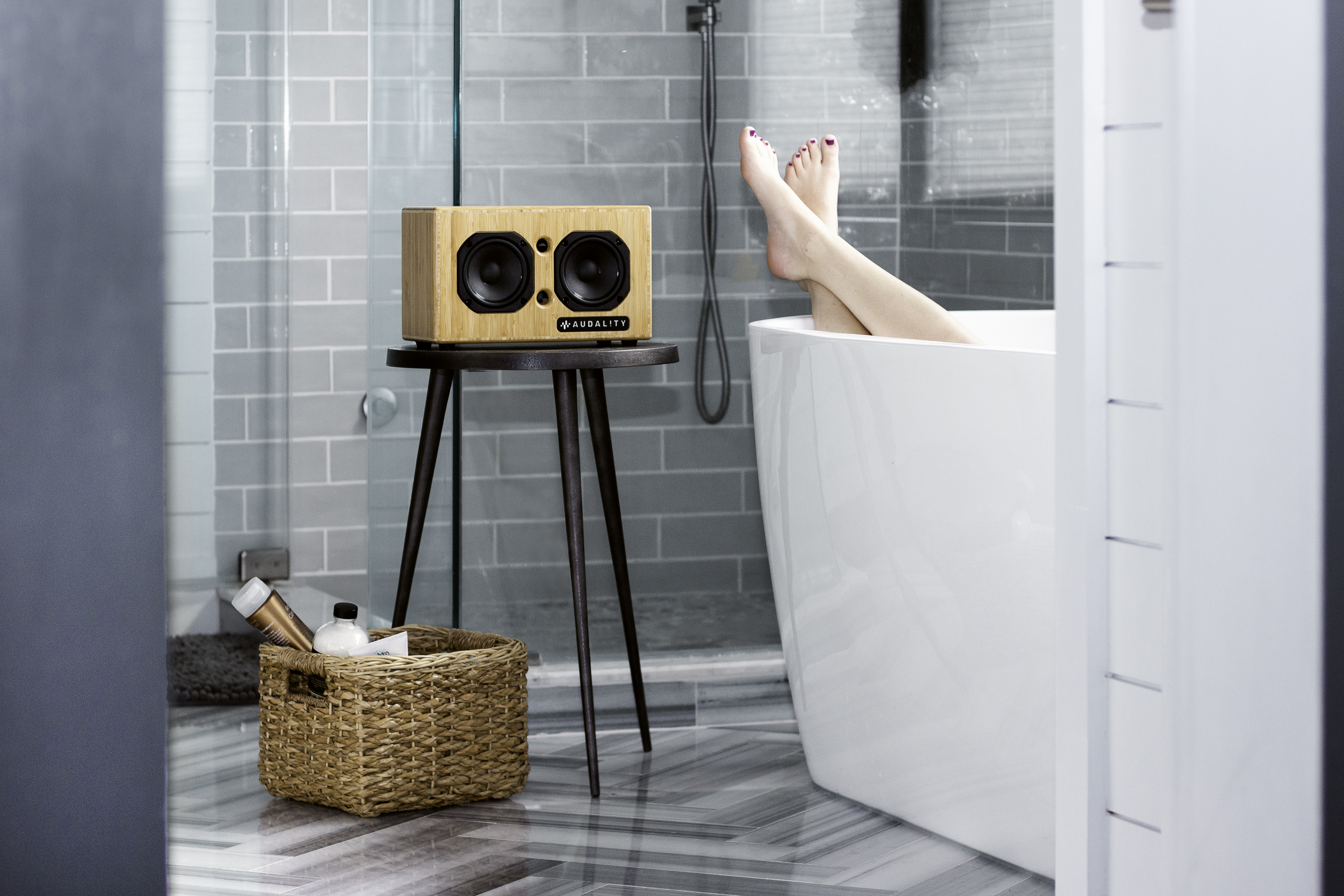 Sophisticated technology, made simple.
Audality's WiC® wireless technology provides all the functionality needed in a high-fidelity home audio system, with a quick and simple set up. Simply turn on your speaker, pair with the transmitter, and enjoy consistent HD sound on up to four speakers, no Bluetooth or WiFi needed.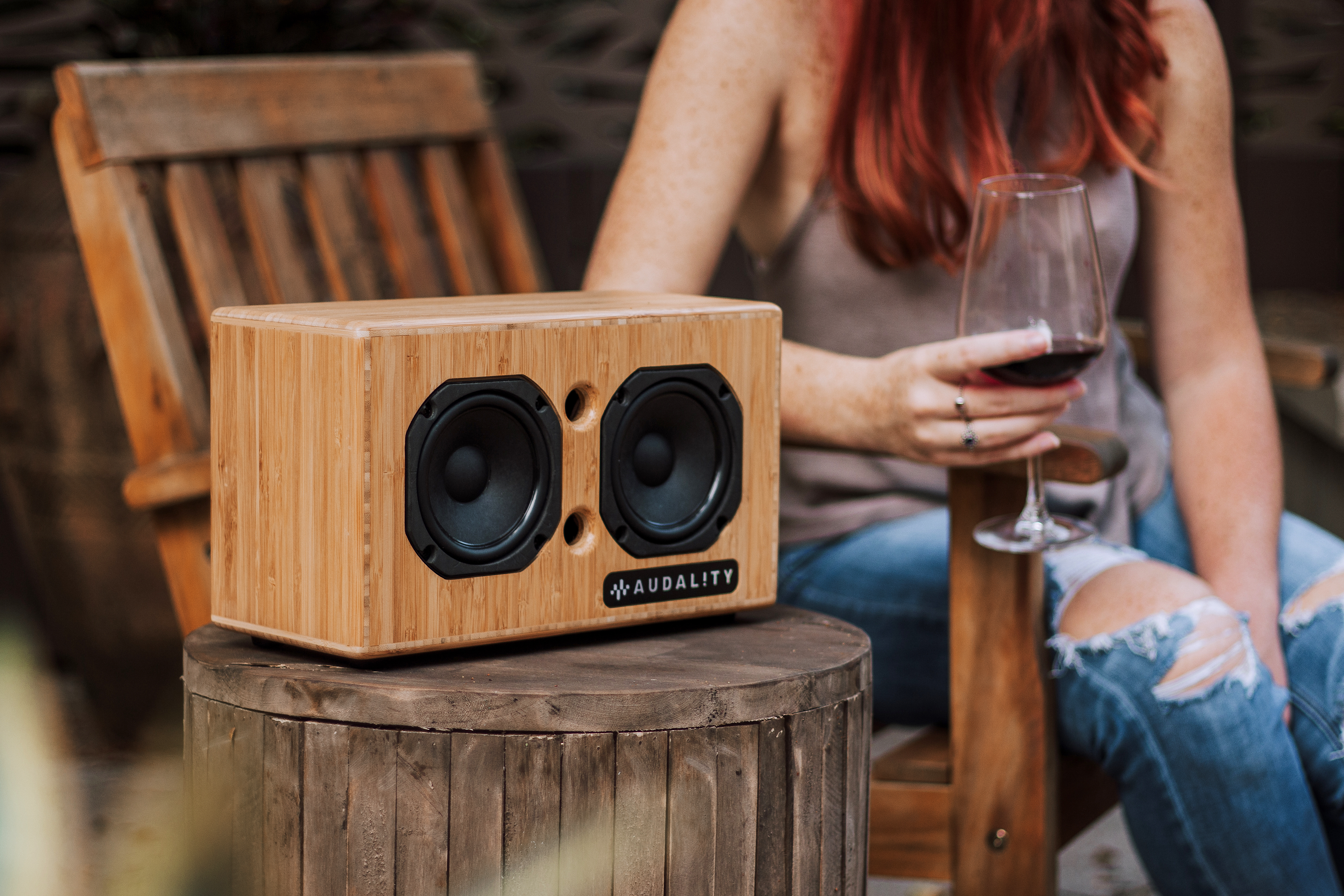 Extremely portable and unbeatable battery life
Audality's high-quality Class-D amplifiers create the purest sound quality in a highly efficient package for portable, long-lasting battery operation. The audio quality from our amplifiers is unmistakably superior to any wireless speaker you've ever heard. They deliver true audiophile sound quality without the astronomical price tag.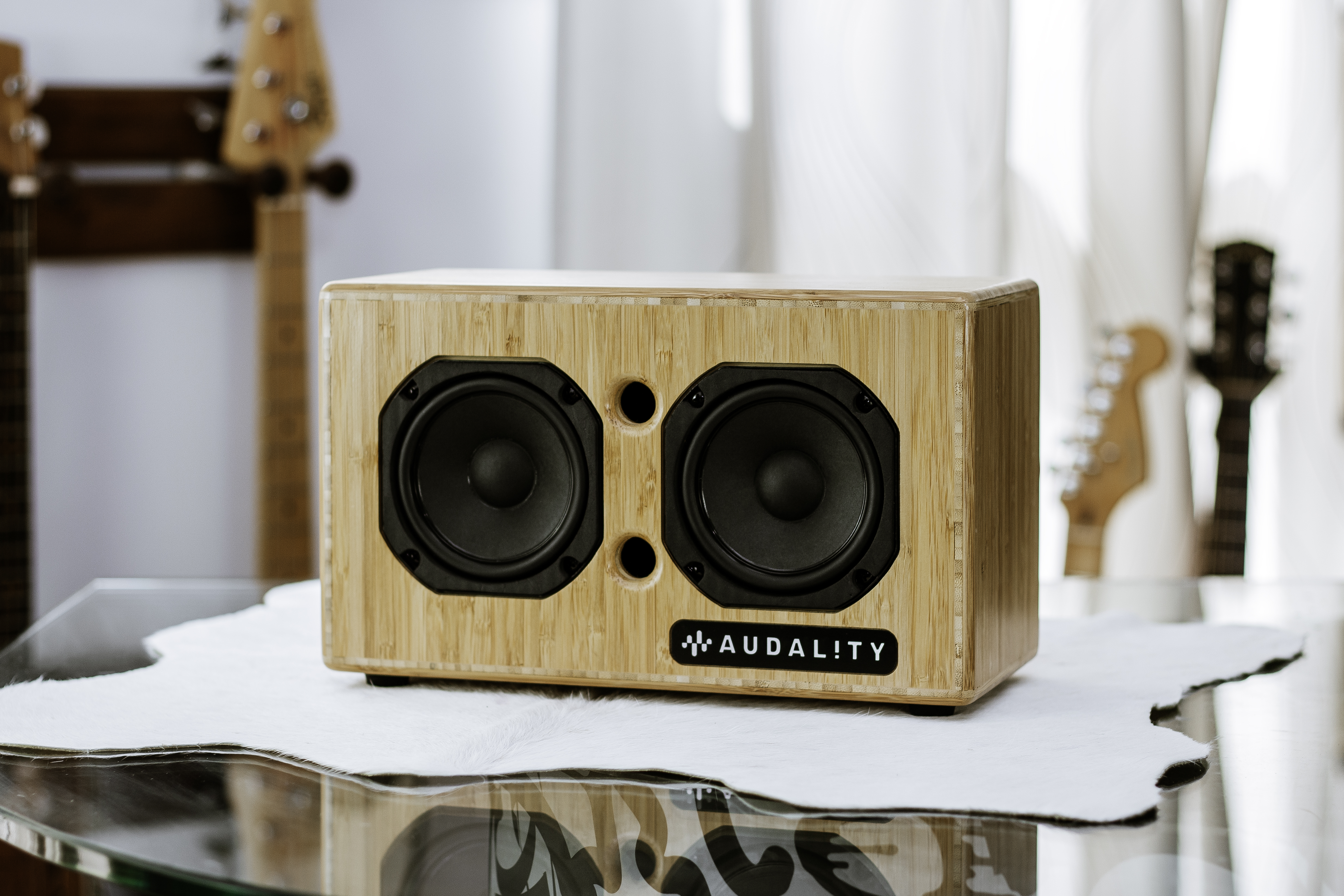 Handcrafted to perfection
Most wireless speakers are plastic and cheap. Our home audio speakers are hand-crafted out of bamboo for a beautiful, natural cabinet that looks amazing with any decor. You'll want to display them prominently like a piece of art.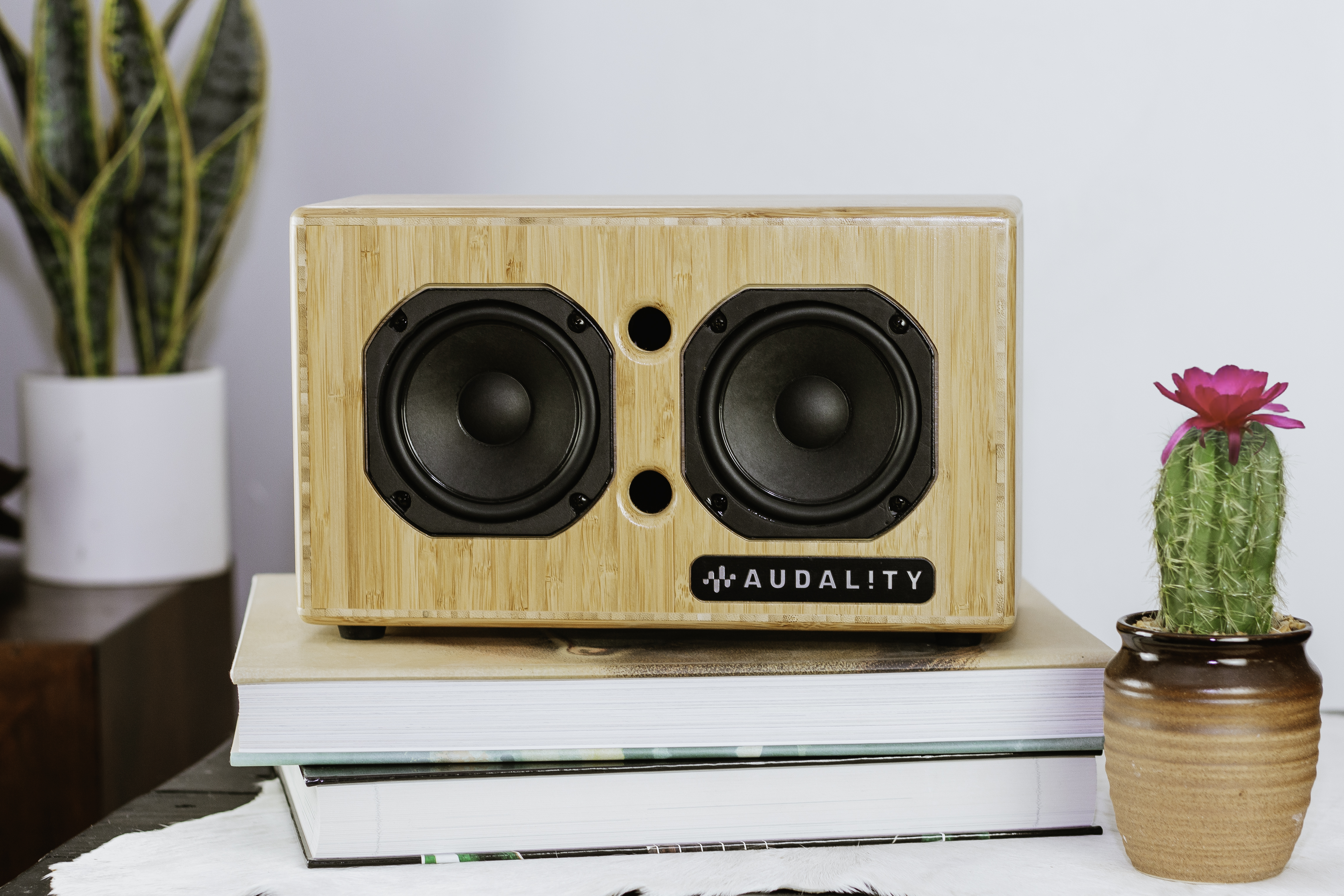 Environmentally friendly and sustainable
Audality is committed to creating sustainable and environmentally friendly products. Audality speaker cabinets are manufactured from bamboo, and our amplifiers are up to 4 times as efficient as other amplifiers, so they run for hours, even days, on a single charge.
Stereo HD audio performance
Uncompressed, 24-bit, HD Audio
Simple One-Touch Connectivity
Pairs Simply And Stays Paired
Automatic Channel selection
Automatically Finds The Best Radio Connection
Extraordinary Range And Connectivity
Has A Range Of Up To 100 Meters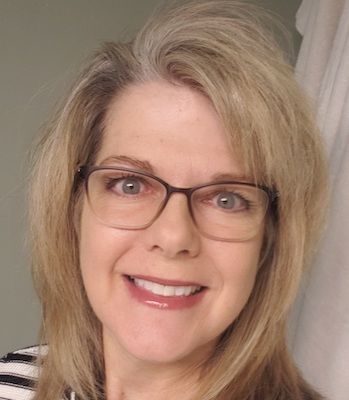 Gorgeous Speaker!
 I have a pair of these speakers in my painting studio and they fill the space with amazing sound and are so simple to use! Unlike a bluetooth speaker, I can pair them both at the same time  and select to connect. So simple! Oh...and the bamboo wood cabinets? Gorgeous! 
- Laurie H.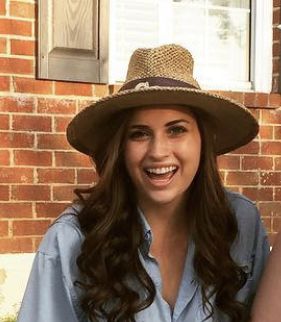 I Love My Audality S1!
 I love my Audality S1 because of how simple it is!  Those have always been my issues with Bluetooth speakers, but now I don't have to stress about any of it. It's straight to the music, no fuss! Also, you just can't beat the sound quality...definitely worth the money spent! 
- Anna K.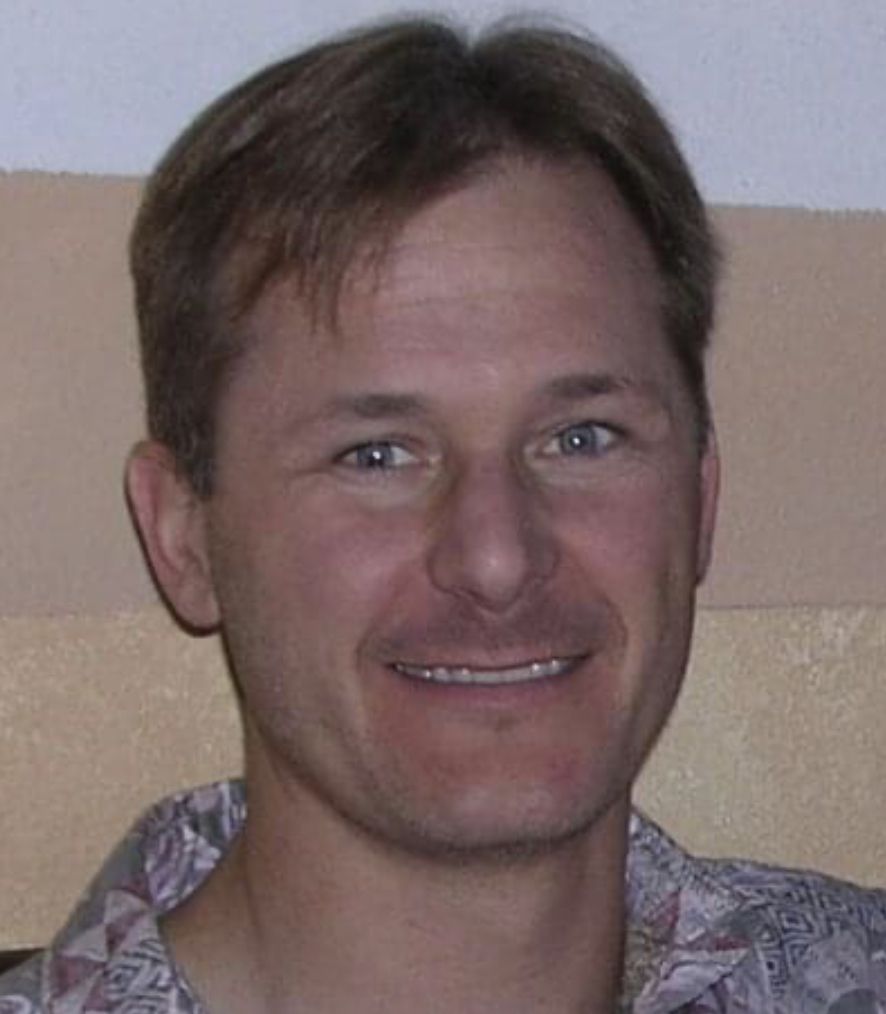 I love Mine so Much, I bought two S3 models!
 I bought the S1 speakers for my kids gaming PC,  Set up was so easy! And the sound is fantastic! I was so impressed with the speakers so much I bought some of the S3s for myself! 
- Dr. Andrew Helms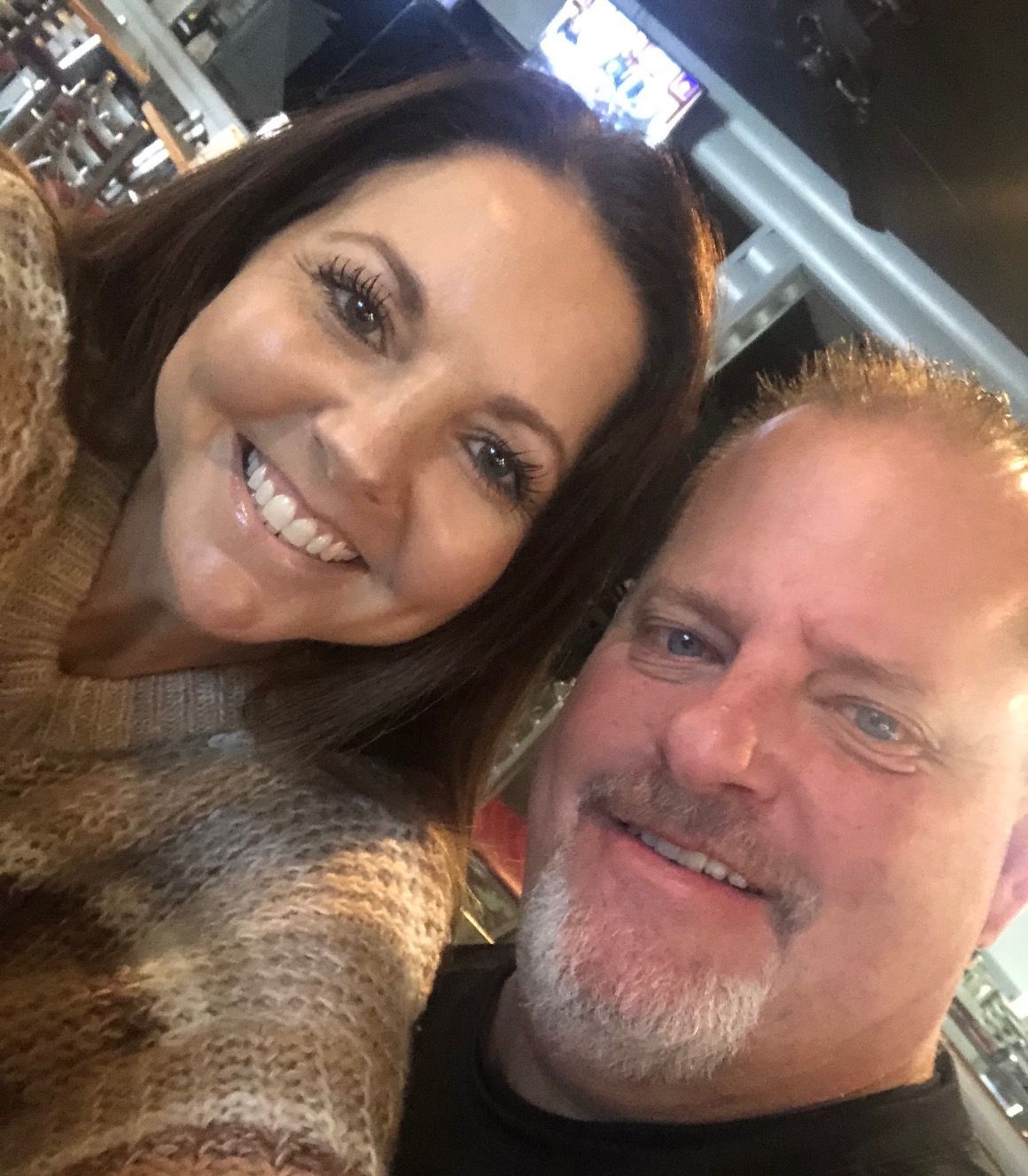 Crisp and CLEAR!
 My first S1 from Audality got damaged in shipping. They bent over backwards and replaced the unit very quickly, no questions asked! Amazing customer service! It's been one of the best additions to  our household in years! The clarity of this speaker at all volume levels is incredible and makes the music CRISP and CLEAR like no speaker I've ever heard! I've even used it to play music between innings at my son's baseball games and better yet, it was a huge hit when I used it for "walkup" music when they were batting! If you want crisp clear audio at virtually any volume, the Audality S1 is for you! 
- Chris and Gina B.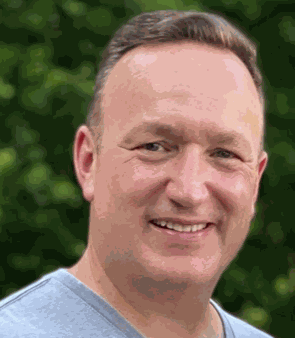 I love my Audality S1!
 I love my Audality S1! The S1 packs a punch given its size. In fact the clarity and range of sound is amazing. The battery life allows me to bring it with me on weekend trips and enjoy fantastic music the whole time.And the wood speaker design is just beautiful. I love everything about the technology leveraged in this amazing speaker. 
- Jim V.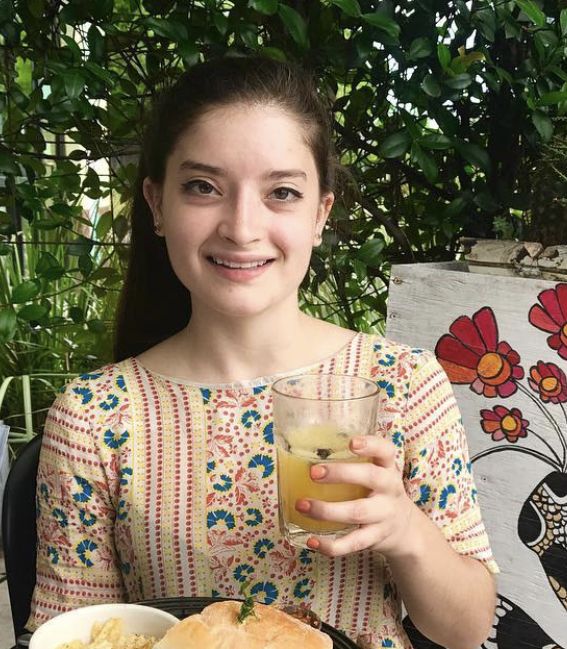 Super Easy!
 DANG! This speaker is absolutely perfect for tailgating and outdoor events! We've never had any issues with connection or sound quality using our S1 speaker. It's super easy to set up and no time is wasted connecting to Bluetooth, which means more time for game day festivities.  
- Marie K.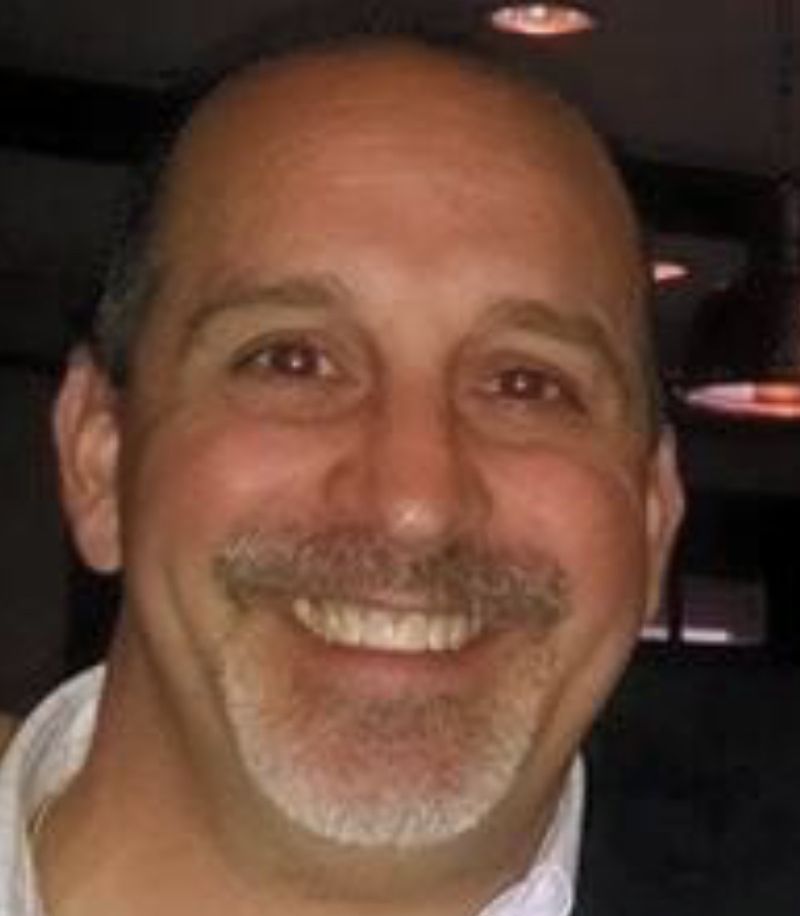 Killer Sound Anywhere!
 We have thoroughly enjoyed our pair of S1 speakers. In the house, at the pool and on our deck, the sound is outstanding and we love the capability to put the speaker(s) wherever we want.  No wires, great sound and the speaker is right where we want it. We especially enjoy using them with our outdoor movie theatre rig!  
- Richard C.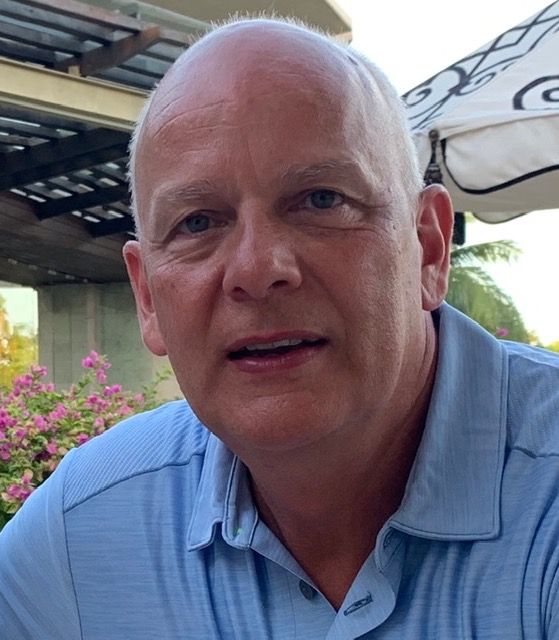 A game changer for wireless audio!
 I was really intrigued by the notion of a wireless speaker that wasn't Bluetooth or WiFi! So I bought a pair of S1's. I've been blown away by both the crystal clear quality of the audio, and the extended battery life.Being able to pair multiple speakers in stereo without using WiFi is going to be a game changer for wireless audio! 
- Jeff G.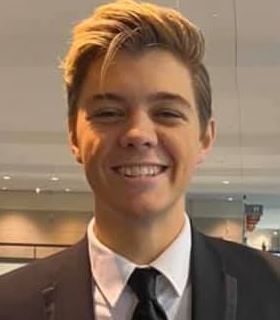 I even use it in My Car!
 Mobility and ease of use is what sold me on the S1 speaker from Audality. I keep it in my apartment on campus, but can also easily carry it outside, to a party, and I even use it in my car! The sound is far superior to any bluetooth speaker I've heard, and the battery life is just crazy. I've used it for full weekends and still had over 50% battery left! 
- Davis H.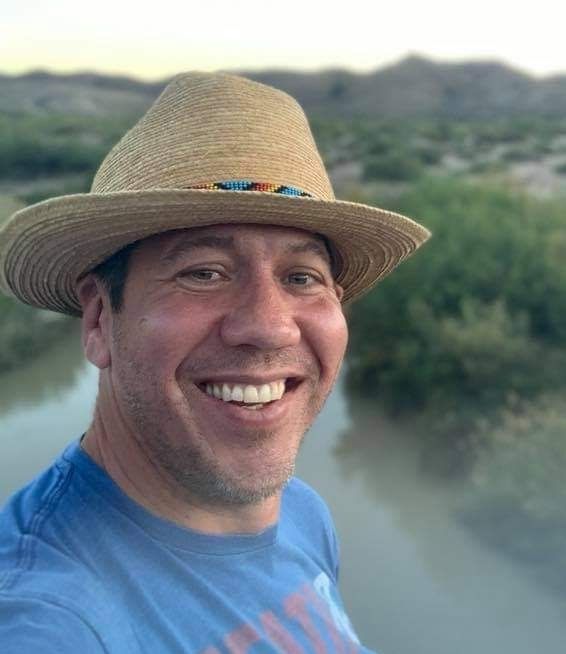 It Packs a Punch!
 The S1 speaker is the best speaker I have ever owned. I don't consider myself an audiophile but the difference in sound quality between it and a Bluetooth speaker is clearly discernible. And don't let its small size fool you, it packs a punch. 
- Davis H.
Speaker
Two 4-inch speakers
Weather resistant, 8 Ohm Speakers
100-watt D-class amplifier
High output, High efficiency amplifier 
Stereo HD audio performance
Uncompressed, 24-bit, HD Audio
Frequency Response
55Hz-15kHz, +/- 4dB
3.5mm auxiliary audio input
Standard 2 VRMS Differential Or Single Ended
Left/Right/Both audio channel selector
Can be a stereo Speaker or left or Right
Power switch
Turn the Speaker on and off  
Volume control
 Control the Speaker volume
USB C Port
Supplies charging power for USB-charged devices
Battery level gauge
Shows the percentage charge remaining
Wall Charger
24V Wall Power Supply
Wireless Transmitter
Uncompressed HD audio stream
Full Audio Spectrum
Full audio Frequency response – 1Hz to 23KHz
Operation
Simple one-touch connectivity
Pairs simply and stays paired
Automatic Channel Selection
Automatically finds the best radio connection
Extraordinary range and Connectivity
Has a range of up to 100 meters
Battery
Green, rechargeable Lithium ion
Fast Charging
Charging Time: 2 1/2 Hours
Mechanical
Beautiful Bamboo cabinet
Speaker Cabinet is 12" X 7" x 5½"
Certifications
Compliance worldwide
FCC, Europe, Industry Canada, Australia/NZ
What's in the Box
Mobile Phone Adapter
iPhone or Android (your choice) 
Portable Speaker Carrying Case
Specifications
Speaker Bundles

Number of Speakers

1 Speaker

or

2 Speakers
Speaker Specifications - Accessories

Adapter Type

Android

or

iOS