AWM4020U WiC USB Transmitter/receiver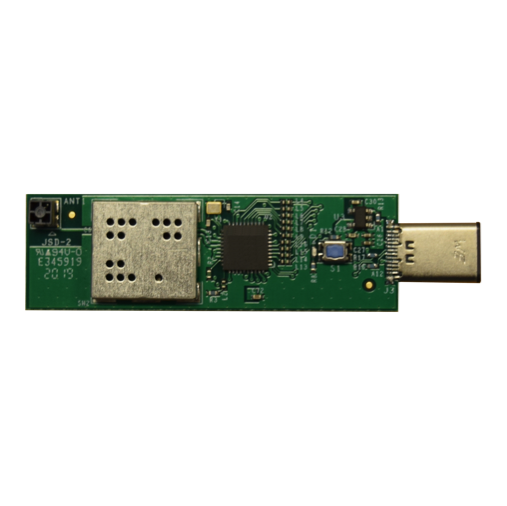 AWM4020U WiC USB Transmitter/receiver
---
The AWM4020U miniature circuit board is a USB device that transmits uncompressed HD audio to WiC compatible wireless speakers, or receives uncompressed HD audio from a WiC compatible wireless audio transmitter.
---
Terms and Conditions
30-day money-back guarantee
Shipping: 2-3 Business Days
The AWM4010 is a WiC® compliant USB wireless audio transmitter/receiver that delivers extraordinary wireless audio quality for multi-room or multi-zone applications. The AWM4010 connects to a standard USB-C connection available on computers and mobile devices and, without any special software or network setup, either transmits or receives audio to and from other WiC compatible devices. The AWM4010 works as an audio transmitter for music or gaming, audio receiver for recording or capturing audio, or as a transceiver for two-way communications.
The AWM4010 module operates in the 2.4GHz ISM band. It has a these highly programmable features:
Features & Benefits
Stereo HD Performance
Uncompressed, 24-bit, HD Audio
Works with phone or computer
USB-C Plugs Into Phone, Computer Or Tablet

Pairs with up to 4 receivers

Connect to up to four speakers at the same time
Extraordinary range and connectivity

Has a range of up to 100 meters in open space
Automatic channel selection

Automatically finds the best radio channel
Controls & Indicators
USB-C Audio connector
Plays Digital Audio - The Best Quality Available
Power/Mute/Pairing Button
Multifunction button controls Power, Mute and Pairing
Pairing LED
Pairing status - Solid when paired, Flashing when not Paired
Radio
Frequency Hopping Protocol

Automatic RF Interference Avoidance

Programmable RF Output Level

Pairing
Transmitters
pairs as a transmitter with 1-4 receivers
Receivers
pairs as a receiver with 1-4 transmitters
Programmable pairing scenarios
Inputs
Maximum audio input level (p-p) 2.5V p-p

Outputs
ESD and short circuit protection
Audio Formats
Programmable Sample Rate (KHz)
Programmable Data Word Size (Bits)
Supports Compressed/Uncompressed Audio

This is a preview of the recently viewed products by the user.
Once the user has seen at least one product this snippet will be visible.
Recently viewed Products