Wireless Outdoor Speaker Case Study
---
How JZM Audio used Audality WiC® wireless audio technology to launch a compression-less wireless speaker in three months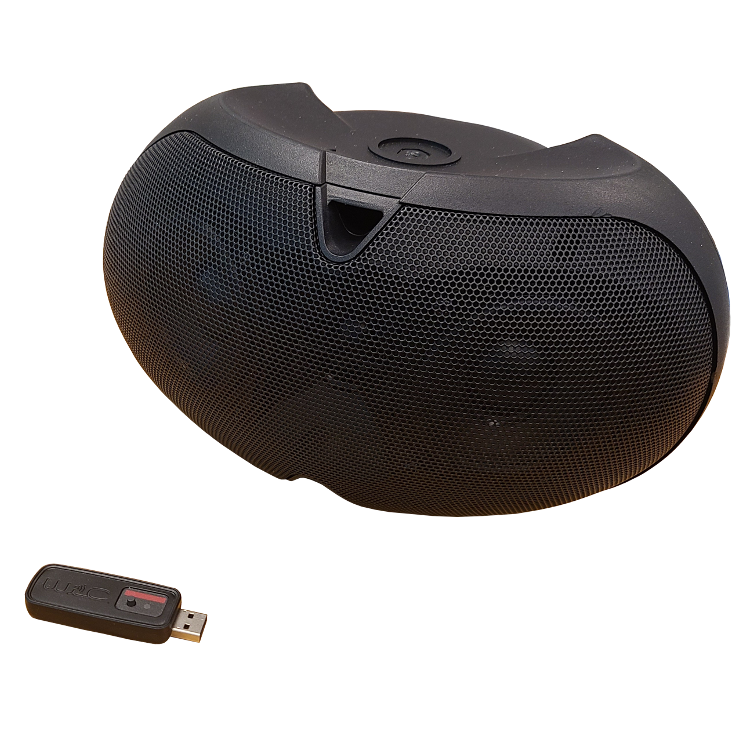 Overview
Creating a wireless speaker system has been fraught with unwelcome tradeoffs like compromised sound quality, very limited range, and complicated setup. Audio brands were forced to choose between Bluetooth for portability, with its poor sound quality and range, and Wi-Fi audio multi-room sound, tethered to the home network with complicated setup and special app development. But those compromises are no longer necessary.
To achieve the high-fidelity sound along with great portability and range, JZM Audio chose Audality for its wireless audio technology partner.
This strategy let JZM Audio get to market quickly with high quality sound, extraordinary listening range, and multi-room sound – all with a solution that is as close to plug-and-play as it gets
Our plan was to give our customers the convenience of portable, battery-powered, wireless speakers along with great sound quality in an outdoor speaker. That used to be a unicorn, but Audality fast-tracked us to the solution.
We knew we had a great wired outdoor speaker with excellent components and enclosure design, but the audio world is going wireless. The last thing we wanted to do was give up our great sound for the convenience of wireless portability.
We partnered with Audality because its WiC wireless audio technology delivers super sound quality, and it connects to multiple speakers at the same time. Audality lets us offer a hi-fi speaker for use in the yard, on a dock, or even on a boat.

- Allen Kersey, JZM Audio CEO
Approach
Architecting the solution
With two 4-inch drivers and a dome tweeter, the JZM Audio compact portable speaker puts out plenty of sound with Audality's wireless 100 watt amplifier. JZM Audio achieved a turnkey product by adding Audality's battery and control board.
Integrating the package
JZM Audio and Audality collaborated on the mechanical design configuration to complete a robust solution that will withstand the harsh outdoor environment the JZM Audio speaker is made for.
Tuning the sound
JZM Audio and Audality matched the audio frequency response of the speaker and enclosure to tune the sound of the system for great bass response and crisp, clean sound. The tuning process was completed in a simple few hours.
Commercializing the product
Audality provided engineering and documentation support to prepare user guides and technical support materials, allowing JZM Audio to complete its overall packaging and prepare for market in a very short period of time.
3 months






Time to commercialization.
100 mA
Low current draw for long battery life.
100m
Range in a typical operating environment.
48 hours
Operating current from full charge.
Results
Established audio speaker manufacturers have been losing ground to upstart wireless speaker manufacturers for several years because they don't want to sacrifice sound quality for inferior wireless audio technology.
It is critical that these players make the shift to wireless while continuing to offer superior sound.
Audality has invented the wireless audio technology that can deliver the gold standard of audio quality to multiple speakers with incredible range and portability – WiC is the "last mile" of wireless audio.